Mighty Dog Nation | Join the Nation - Apply for Citizenship and get a free Citizenship Kit!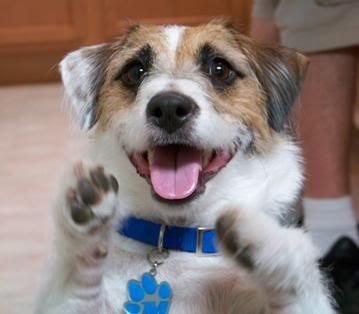 Woof woof!
Does your dog eat Mighty Dog? Well, even if it doesn't you can still join the nation and receive a citizenship kit.
The kit includes a Mighty Dog Nation dog tag, founding documents, citizenship papers and top secret documents for citizens' eyes only.
I don't have a pup of my own but I'm dying to know what these top secret documents are. Therefore, I am going to go bug my mom and ask her to sign up for it! Hope you all enjoy the dog tag and top secret stuff!
This picture is of Mighty Dog Jessie and was take from
Just Jessie
. Jessie is wearing the free dog tag you can receive when you sign up for Mighty Dog Nation. For more about Jessie or to follow her blog, click
HERE
.